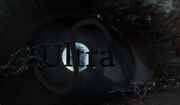 As you know, 
Ultraman Moedari 
is coming to an end. It's been good, and I hoped you enjoyed. Now for a little story:
There once was a man who spent way much time watching television, and was nerdy about the wierdest things possible. Perhaps the things were not wierd in themselves, but the combination was: tokusatsu, Latin, Opera, Linux, Greek, Christian History and tea. One day, after watching Strauss' masterpiece, Die Fledermaus, and then digging up a few episodes of Ultra Q, he was inspired in an odd way.
So came about my idea for Ultra S, which may or may not become reality. BTW, I highly recommend Die Fledermaus, it'll have you in stiches by the end and the music is amazing. I may not work on it for a while, as I have Legend of Lugen and Song of Silver to finish up as well.
Suggestions welcome.
Ad blocker interference detected!
Wikia is a free-to-use site that makes money from advertising. We have a modified experience for viewers using ad blockers

Wikia is not accessible if you've made further modifications. Remove the custom ad blocker rule(s) and the page will load as expected.