Sa dudes, Clee26 here...ready to talk about Fan Ultra Series Title Banners/Logos. So, why is this important you ask? Well...there is something called the Internet, so go search it up yourself. Fine...to save your time (and waste mine), I will tell you why it is important to have banners/logos for your Ultra Series.
Reasons To Have a Banner/Logo
So...let's start with why. Why should you get a banner/logo? Well...it is actually to catch more attention (like duh). It has been scientifically proven that books with a better cover is bound to attract more people. Same thing with banners and logos, the better it looks, the more people I'll attract. Visuals are very important, why else would people make rather...colourful and pretty covers for books? Like...for me...Orion's banner doesn't actually catch my eye...like it's just...weird boomerang waves with the words "Ultraman Orion" written on it...like...it's not that appealing (sorry Sol), but of course, it still gets the views because of the author, who happens to be our admin, SolZen. So...basically, you need bright colours to catch viewers' eye and a nice banner/logo, because chances are, people won't give a second glance at really dull things...
Ways To Make a Banner/Logo
Now, here are the ways that you can make a banner/logo. The first and simplest way is of course, going to a designing website/program, choose your font and type your Ultra Series' name. Here are a few of those websites/program (you might need to pay for some of them though):
If you really do need to pay for the logo, just screenshot the example that they give you, it will usually not have copyrights written all over it.

Those are just a few examples, you can even use use Powerpoint, place an image, use WordArt, place it in front of the image, screenshot it and voilá! Or if you are a really good artist, you can draw your own logo, for example, for Ultraman Warlock, I plan on making a title using an ambigram, which is basically words that can be read upside and upside-down. You can even create your own font or use already existant others like WikiZilla or New York Times.
Conclusion
To conclude...just re-read the whole blog if you didn't get anything...or just ask me in the comments down below. So...open your PC and design on! Or...take your 2H pencil and draw on!
Examples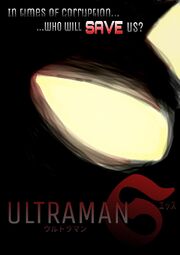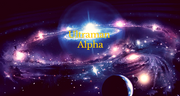 Ad blocker interference detected!
Wikia is a free-to-use site that makes money from advertising. We have a modified experience for viewers using ad blockers

Wikia is not accessible if you've made further modifications. Remove the custom ad blocker rule(s) and the page will load as expected.