Next week, i can no longer online my id cause i will transfer to another school and i have to stay there. A what they call, dormitory? Yeah. So, i may have only finish Episode 7 of Final Mix series. So, Thanks for being my friend. This night is the last night, focusing studies tomorow. Arigatou, Sayonara. To all Ultra-Fan-Wiki members, all of your Ultra's creation are great and awesome.  NaAh, this is not a long goodbye, i will return if i get schools holiday. 
P/S : This is my last week. So, i better finish the episode until Episode 11. If possible. 
Apexz (talk) 10:19, January 18, 2015 (UTC)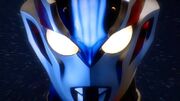 Ad blocker interference detected!
Wikia is a free-to-use site that makes money from advertising. We have a modified experience for viewers using ad blockers

Wikia is not accessible if you've made further modifications. Remove the custom ad blocker rule(s) and the page will load as expected.